Joe N. Perdue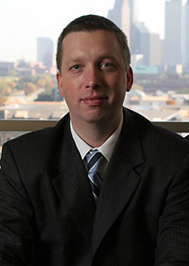 Joe Newman Perdue has a made a career of protecting individuals' and small businesses' rights under the law. In 2015 and 2013, he was included on Houstonia magazine's 'Top Lawyer' list. Prior to those awards he was selected for inclusion for three straight years, 2010, 2011 and 2012, on the Texas Super Lawyers-Rising Stars Edition. Mr. Perdue is dedicated to improving the legal community and the services it provides to the public through his service on the State Bar's Grievance Committee and on the Houston Bar Association's Fee Dispute Committee.

Mr. Perdue focuses his practice on representing individuals and small businesses. Mr. Perdue has helped individuals and small business that have been hurt by others motivated by pure greed or their sheer negligence. Mr. Perdue has been in involved in business cases ranging from the complexities of a False Claims Act lawsuit ('qui tam') that alleged the defendants participated in a scheme to collect federal health insurance funds under Medicare through fraudulent billing practices to a former disgruntled client's licensing complaint with the Texas Department of State Health Services. Mr. Perdue has represented injured individuals ranging from a woman that suffers from quadraparesis as a result of negligent care during a posterior cervical laminectomy and fusion to an individual that suffered head trauma after being struck by a careless driver while riding her bicycle training for the MS 150.
Mr. Perdue is committed to seeing that all individuals are given the same rights and opportunities that are protected by our great laws. You have rights that should be protected. Your decision to retain an attorney is important to protecting those rights. Joe Perdue will represent you and your interests.
"Joe Perdue,
Thank you for your time, effort and patience with me, while representing me. I will always be grateful and will never forget you."
Jacquelyn Ann Hall -former client
As well as working on individual cases, Mr. Perdue was honored to represent the nursing staff working on the ill-fated bus during the Hurricane Rita Evacuation. As Hurricane Rita approached, a poorly devised mass evacuation of the Houston area was implemented. Elderly patients from a nursing home facility in Bellaire, Texas were placed on a bus with a minimal nursing staff to provide care. During the course of the long trip to Dallas, the bus driver was flagged down by a motorist to tell him that the rear right tag axle assembly of the bus was glowing red hot. The glow was being generated by a locked up part on the axle assembly which then ignited the tire. The smoke from the tire fire quickly entered into the cabin of the bus where the elderly passengers were seated. Shortly thereafter, the fire entered the cabin and engulfed the entire coach and caused 23 fatalities. See "Settlement over Hurricane Rita bus fire brings closure" and "In re: Hurricane Rita evacuation bus fire".
Mr. Perdue began his legal career defending large corporations (i.e. TXU Energy and Fluor Corporation) in plant accidents involving catastrophic injuries to workers. Mr. Perdue analyzed subrogation and indemnification clauses in order to minimize or eliminate the corporation's exposure to potential liability.
"Joe is by far the most attentive and knowledgeable counsel I have seen. His attention to detail, honesty and solid advice is unsurpassed. You can expect to be greeted like you are the most important client he is representing and he offers the most informed advice you will find."
Kris Hayter -former client
Joe N. Perdue was born and raised in Houston, Texas. Mr. Perdue had the honor to practice law with his father Jim M. Perdue, Sr., who authored several treatises (i.e. "Who Will Speak for the Victim?" and "Winning with Stories") prior to his opening his firm.
Mr. Perdue and his wife, Kelly, have one daughter. As life-long Houstonians, the Perdues know the value of community. Mr. Perdue and his family are proud to be contributors to local charities. Mr. Perdue volunteered his time with Child Advocates as a court appointed advocate attorney to help protect children from abuse and neglect. Kelly Perdue is the President and CEO of the non-profit Living Bank; an organization dedicated to raising awareness for living organ donations. The Living Bank has helped countless individuals make successful living donations.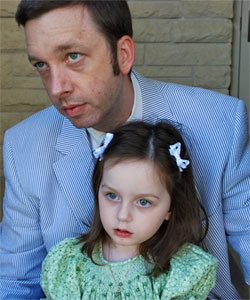 Bar Admissions
Education
South Texas College of Law, Texas

Juris Doctorate – Dec. 2001

Honors: Finalist in STCL's Mock Trial Competition

Southwest Texas State University

University of Texas
Classes/Seminars
Professional Associations and Memberships
Fellows of the Texas Bar Association, 2017-


Texas Bar Association, Member

Houston Bar Association, Member

Houston Trial Lawyers Association, Member 2003-

American Association of Justice, Member 2003 to 2010

American Bar Association, Member 2003 to 2010

Texas Trial Lawyer Association, Member 2003 to 2010

Child Advocates, Volunteer Attorney, 2011-
The Perdue Law Firm
3730 Kirby Dr. Suite 777
Houston, Texas 77098
Office: 832.303.3410
Fax: 713.422.2476