-- "Laws should be like clothes. They should be made to fit the people they are meant to serve." Clearance Darrow. -- The Perdue Law Firm, based in Houston, Texas is ready to support you in finding answers in the law. We will help you find your fit.
The Perdue Law Firm, PLLC
The Perdue Law Firm, P.L.L.C. provides personalized service to individuals and small businesses. Whether your case is big or small – simple or complex – it is your case and it deserves individualized attention. At the Perdue Law Firm-- service that fits your needs and your goals is provided.

In 2017, Mr. Perdue was elected as a Fellow of the Texas Bar Foundation. Mr. Perdue was named by Houstonia Magazine's December 2015 edition as a "Top Lawyer." He received this award in 2013 as well. Mr. Perdue has been selected for inclusion on the Texas Super Lawyers - Rising Stars Edition for 2010, 2011, and 2012.

It is the Perdue Law Firm's belief that individuals and small businesses have the right to protect their interests and to have those that have wronged them held accountable. You have worked hard and The Perdue Law Firm will work hard to protect your interests. Your decision to retain an attorney is important to protecting your interests.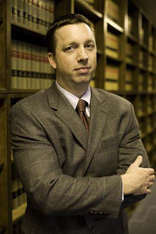 With The Perdue Law Firm, you will receive:
Call today
The Perdue Law Firm will listen to your concerns as part of a free initial consultation and evaluation of your lawsuit or conflict. Each case or dispute has unique characteristics and needs that must be addressed. We will devise a plan that fits your individual needs. The Perdue Law Firm does not employ a one size fits all strategy. You are more than just a case number.
The Perdue Law Firm, PLLC is located just minutes from downtown at 3730 Kirby Dr. (Just North of the Southwest Freeway). There is ample free parking in the garage behind the office building. You can avoid the hassles of parking downtown with each visit. If you have any questions or comments, please do not hesitate to contact us through our website or by telephone.
The Perdue Law Firm
3730 Kirby Dr. Suite 777
Houston, Texas 77098
Office: 832.303.3410
Fax: 713.422.2476